"

So we do not lose heart. Though our outer self is wasting away, our inner self is being renewed day by day. For this light momentary affliction is preparing for us an eternal weight of glory beyond all comparison, as we look not to the things that are seen but to the things that are unseen." - St Paul The Apostle
— Bible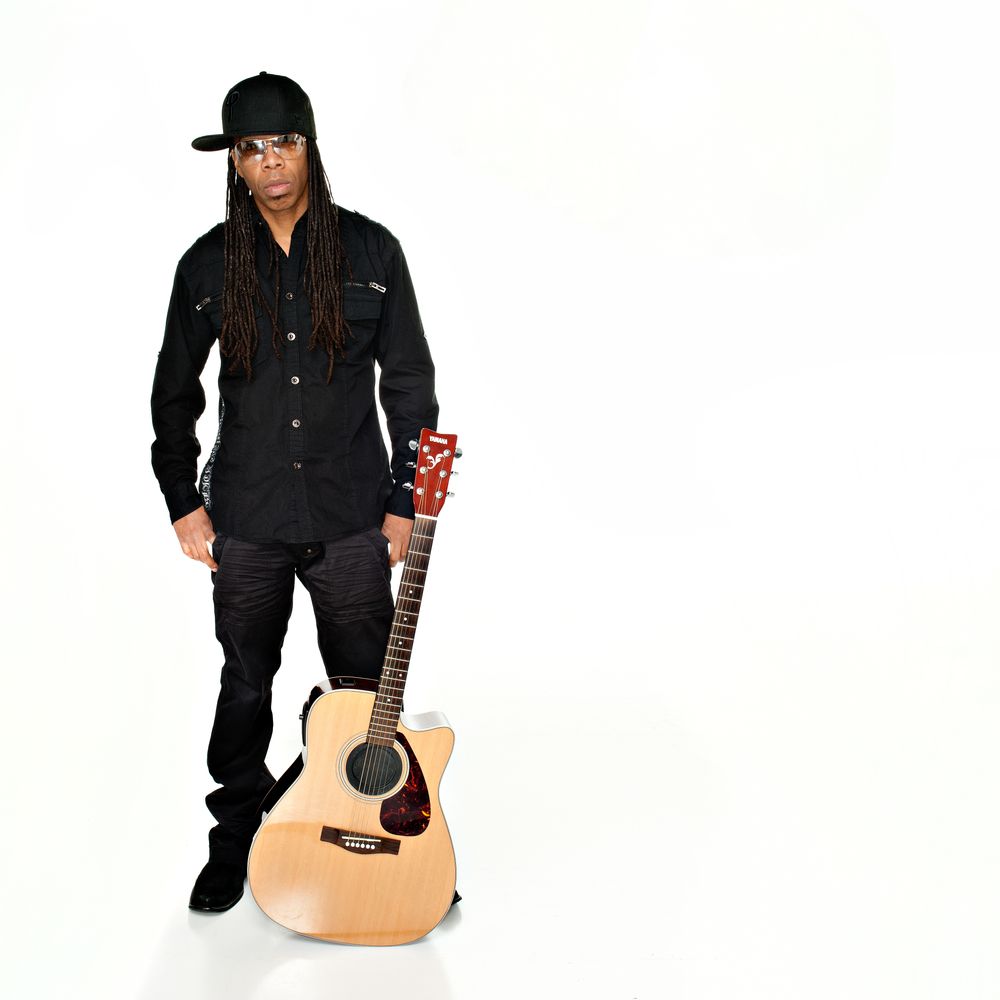 Bio
Pup Donald Bolding Inspired by the guitar styles of Stanley Jordan, Prince, Wes Montgomery and Earl Klugh, The self taught writer and guitarist forged a name for himself on the club scene by Performing and writing songs for bands in the Trenton and tri state area. In time he joined an R&B/ Top 40 hits band called PLEX, which is actually a slang word meaning to 'chill out" or just Have fun and relax. Of the several original compositions he wrote for PLEX, his single This Must Be Love could be heard over the airwaves of New York's WBLS radio station. Soon after, Pup's attention grabbing talents succeeded in landing him gigs with artists such as Nelly, Next, Debbie Coxand Carl Thomas. Eventually, through contacts made in the recording Industry, Pup began touring with Case. This opportunityallowed him to perform in major Cities throughout the county; on numerous television shows, including David Letterman and The 15thAnnual Soul Train Award Showand throughout Europe.Always on the move, Pup is Thrilled about his latest musical project; a collaboration of Inspirational House Music and Gospel which he is working on with legendary R&B vocalist Sarah Dash. " This music goes back to gospel roots with a touch of urban flow, updating the older tradition." says Pup. As for Sarah, he says, "Working with her is exciting because she is such a powerful, positive force." Pup views this project, which is being produced on his Sway Records label, as a vehicle to Display Sarah's range of talent. In addition, Pup has become more involved in Smooth Jazz And sees a CD in the near future.Donald "Pup" Bolding has paid and continues to pay his dues As a musician, writer and producer. He knows something about what it takes to become Successful in his business, yet he has no fear of the challenges that lie ahead. Poised and Ready to do his bidding in a field of masters, the artist affirms, "I work very hard to getmy Music out there, I write and perform what I feel...and I have no intention of giving up." And it Is exactly this combination of talent and perseverance that sets "pup" up as an artist who Consistently delivers.
IN THE PRESS
1.)Donald "Pup" Bolding – Trenton Makes Musicwww.trentonmakesmusic.org › article › donald-pup-bol... 
Donald "Pup" Bolding is a songwriter, guitarist and producer whose talents have taken him from school and church ensembles in Trenton to touring and ... 
You visited this page on 2/19/21.
https://www.trentonmakesmusic.org/article/donald-pup-bolding/
2)Foundation event raises more than $60,000 - News - Bucks ...www.buckscountycouriertimes.com › article › news 
Mar 25, 2012 — Linda Whitman and Stacy Cohen were named Volunteers of the Year at the fundraiser, while Donald "Pup" Bolding of Sway Records and Kurt ... 
You visited this page on 2/19/21.
https://www.buckscountycouriertimes.com/article/20120325/news/303259864
3)L.A. Parker: Trenton's own Sarah Dash headlines the next ...www.trentonian.com › opinion › l-a-parker-trenton-s-ow... 
Aug 7, 2018 — LaBelle takes the Levitt AMP Music Series stage Thursday, August 9 with a diverse group of performers including Donald "Pup" Bolding, ... 
You visited this page on 2/19/21
https://www.trentonian.com/opinion/l-a-parker-trenton-s-own-sarah-dash-headlines-the-next-levitt-amp-music-series/article_102a00c5-762d-504d-9615-b594be95317e.html
4)Billboard - Sep 9, 2000 - Page 22 - Google Books Resultbooks.google.com › books 
Vol. 112, No. 37 · ‎Magazine 
The 32-year- old Viennese plays not only with a bold, beautiful tone but with the ... of Donald "Pup Dawg" Bolding that'll keep listeners happily bouncing alo
https://books.google.com/books?id=aREEAAAAMBAJ&pg=PA22&lpg=PA22&dq=pup+donald+bolding&source=bl&ots=K41uFhZct9&sig=ACfU3U3j1CA5y3j1yRTO4Kh20_1R1L7Nqw&hl=en&sa=X&ved=2ahUKEwjPp6aUx_fuAhXLnOAKHZ67CLg4KBDoATAIegQIDBAD#v=onepage&q=pup%20donald%20bolding&f=false
Press Photos